Before you read this post, I'm going to point out that I make some of my biases very clear. These are my opinions based on things I've read, experiences I've had, and research I've gone over. Everyone has the right to choose whatever sex toy material they'd like, but as I mention in this post, I won't ever suggest porous toys to anyone. You also have the right to throw your used/unwanted sex toy in a landfill, but I don't agree with that practice and won't do that myself. The opinions below are mine and mine alone, and I do not speak for anyone except for myself. Now that that's aside, on to the post:
Choosing the sex toy that's right for you can be difficult. Whether you're looking for something to help you achieve your first gspot orgasm, or you're looking for a harness to strap your favorite dildo into, finding the shape, size, and color, etcetera, that's right for you is no easy task. Adding the material to that list can make it even more difficult, andwith packages shouting things like "phthalate-free" "realistic feel" "Japanese millennium silicone" and more at you, it can all be very overwhelming.
Hopefully the information here can help make that a little easier.
Sex toys come in many shapes and forms, from jelly rubber to wood, but they all essentially fall onto two categories: porous and non-porous.
Porous sex toys are made of things like Jelly Rubber, Silagel, Cyberskin, Real Skin, etc. Often, cheaper toys that have the warning
"This Toy is a Novelty Only"
or
"Sold As a Novelty Only"
are made of porous materials, which are cheaper to produce. Sometimes, 'novelty only' toys claim to be silicone, but they are more likely than not a mixture that includes silicone and are still porous, though slightly less so. You should keep in mind that 'Novelty Only' toys do not need to disclose ingredients and can say whatever they'd like on the label.
Smell a cheap toy sometime. More often than not they have an incredibly unpleasant chemical smell or, worse, a fake fragrance to cover the chemical scent. This is because the toy is offgassing chemicals. I don't know about you, but that's a huge turn off for me.
Care of porous toys: you need to be careful with these kinds of toys. Since they are porous, they are going to trap dirt, bacteria, and bodily fluids inside of the material over time, effectively soaking them up like a sponge- no matter how frequently or well you clean them. It is commonly recommended that you use a condom over a porous toy during use and you should definitely do so if the toy is being used by more than one person or being used vaginally and anally.
Dangers of using porous toys: since they are a lesser-quality material, they degrade fast. There is a possibility of spreading, prolonging, or worsening STD/STIs, bacterial infections, or yeast infections if you do not use a condom with a porous toy every time, especially if it is a shared toy or it is being used both vaginally and anally. Since manufacturers do not need to disclose ingredient lists, the toy may contain phthalates, a softening agent, that are very harmful to the body, or other chemicals that can be harmful and/or irritating. [
Here
's some more information on Phthalates].
Non-porous toys are things like hard plastic, silicone, wood (that has a special coating that seals the toy, such as
NobEssence
toys or
Penetralia
toys), glass, or metal. Non-porous toys are easy to clean and generally much better made, but are also therefore often much more expensive than their cheaply-made counterparts. Non-electronic non-porous toys can even be boiled to be completely sterilized, which would be ideal if the toy is being shared between people. Since non-porous toy materials are very different from eachother in many cases, here's a breakdown:
Hard plastic toys can vary significantly in price. Whether its a cheap no-name bullet or the
Lelo Nea
egg vibe or their
Mia
, hard plastic toys are some of the easiest non-porous toys to access, though the electronics inside, and thereby the price, can vary significantly.
Silicone toys also vary, whether you're choosing from one of three densities of
Bad Dragon
toys, enjoying the dual density silicone of Vixen Creations'
VixSkin
dildos or
Tantus' O2
line- the softness of silicone can be from highly pliant to very stiff, and some toys only use a coating of silicone over hard plastic, like many of the
Lelo
toys. Though expensive, silicone toys are an investment, generally lasting much longer than other man-made materials. Many of them are rechargeable, which saves batteries, and some even have warranties.
Caring for silicone is straightforward: clean with a plain (no scents, no dyes) antibacterial soap or a pH-balanced feminine wash. Be careful if you plan on storing silicone toys together or use silicone lubricant (all silicone or water/silicone hybrid) with your silicone toy, as 'silicone' can attract 'silicone'. This isn't always the case. In
this interview
with Metis Black of Tantus, she explains that
true silicone
toys should never 'melt' or 'fuse' with other toys. She links this myth with toys that are branded as silicone but are in fact a hybrid of materials, likely including things like TPR or TPE- according to Metis, "Thermoplastic materials melt because they are unstable (they have free electrons that try to bond with other materials. As these electrons leave the toy, the toy disintegrates."She goes on to explain that "No silicone toy should melt. at 600 degrees F it turns ashy. A silicone toy like the O2 [Tantus' dual-density silicone line, as mentioned above], with extra soft silicone, may burn off some of the dimethicone- flaming a little and becoming sooty- but still not melting."She goes on to explain that with silicone lubricants + silicone toys, it really depends on the quality of the silicone in the toy and the lubricant (she recommends
Sliquid
and
Pjur
silicone lubricants). The best way to tell whether or not they're compatible is to do a spot test- dab a little lubricant on the base or a small section of the toy. If it doesn't become gummy very shortly after application, they're fine together. If it does, you can scratch it off with a finger nail.
Here
is another post from Dangerous Lily where she does some investigation using flame tests on toys.
Hard natural materials such as glass, metal, and stone offer a very different, often frictionless sensation as well as weight, especially in the case of stone and metal toys. All three can be put in a bowl of warm or cold water which can add temperature play to your repertoire of tricks (its not recommended you go too extreme temperature-wise with glass, though, as this can cause microscopic fractures in the glass that could cause it to shatter, even if it is borosilicate or Pyrex glass, which is supposed to be able to handle more extreme temperatures, its better to be safe).
There are interesting and unique toys made out of these materials- whether the
Crystal Delights
Twist
,
Njoy
's metal
Pure Wand
(which is endorsed by many users as the toy that helped them discover their gspot) or their
Pure Plugs
, or
Laid
's
D.1 Stone Dildo
. If you're looking to spend ridiculous amounts of money on luxury toys, Lelo produces some of their popular models in
stainless steel
and
gold
.
Wood toys-
Nobessence
and
Penetralia
being the frontrunners in wooden toy production- are a very interesting kind of toy indeed. Sealed specially so as to be smooth and nonporous, the main difference in these toys are the visual beauty of them and the weight, being much less than many other materials. I haven't tried one yet, but I certainly will in the future.
Another natural, nonporous material that isn't very common is ceramic. Similar to glass, metal, and stone in quality and applicaton, they can also be put in warm or cold water to facilitate temperature play. I would like to see more of these toys on the market. One example of toys made of this material is those made by
Duncan Charles Designs
; you can also find small-scale artisans making them, but be sure to make sure that they're using safe glazes (specifically non-lead, food safe glazes) with their toys.
Caring for your Toys:
With any kind of material, you should clean your toy after buying it and preferably before and definitely after each use with a plain (dye and fragrance free) antibacterial soap such as Seventh Generation's 'Free and Clear' which is what I use, or a feminine wash, which is good for people who are very sensitive. I generally rinse thoroughly, apply a dollop of soap, smoosh it around (that is the technical term), rinse it off, and let air dry. If your toy is textured or has a lot of crevices or seams on it, using a soft-bristled tooth brush or the like to really get in there is recommended. Fun fact: It is one of my life goals to have a drying rack set up in my bathroom for sex toys.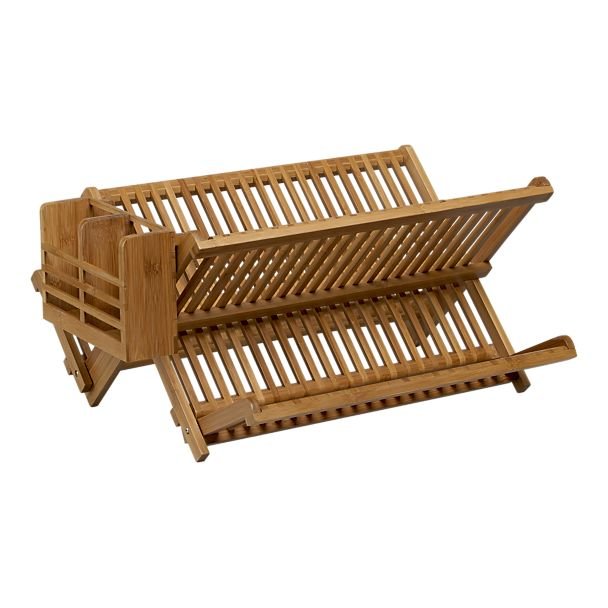 Just picture this thing loaded up with toys.
And then I got bored and made this, so you don't need to use too much
imagination to figure out what that would look like.
Pictured here are some toys mentioned in this post as well as others from my wishlist.
Left to right: the Glass Crystal Delights Crystal Twist in Gold,
Silicone and Hard Plastic Lelo Luna Beads in Noir,
Silicone Jellyfish Dildo from Whipspider Rubberworks,
Silicone Jollies Jollet in Gold Flake, Stainless Steel Njoy Pure Plug,
Silicone Fun Factory Share XL Smooth in Purple, and the Aluminum Tantus Alumina Motion.
These are all pretty, and all things I want. A girl can dream. For links, see my wishlist page, which can be seen at right.
For non-electronic silicone, metal, and stone toys, you can boil them for maximum sterilization. A solution of 1 part bleach to 10 parts water is another effective cleaning solution for non-electronic toys of any kind; just soak them for an hour, rinse, and lay out to dry.
Store your toys in a cool, dry place, preferably out of the sunlight especially if they are made out of man made materials, as there can be discoloration or in the case of many porous toys, they can ooze a chemical cocktail of phthalates and other undesirables if left in a warm or enclosed space. Like the plastic containers they're sold in.
(Note: don't know if you can tell yet, but I don't like porous toys. I won't use them, and I will never encourage anyone else to use them)
Rest in Peace:
What to do with your toy when its broken or you don't want it anymore.
There are a few options of what you can do if you no longer want your toy, but first you should prepare it for its trip into the afterlife.
Does it have batteries? Remove them and recycle them (are you really still chucking them in the garbage? That stuff goes into our drinking water. Do you want to drink battery acid? I didn't think so)- there are a lot of places you can do so, poke around and you should be able to find somewhere convenient. All whole foods have battery recycling bins, just ask at the customer service desk.
Another resource for recycling batteries is batteryrecycling.com, which offers what it calls an
iRecycling kit
. You can learn more about it on their website, but I'll point out here that they take care of shipping and they give you a choice of what attractive receptacle you'd like to use. Though it does cost to get the kit, the smallest kit costing ~$25 to order, the smallest kit holds 5 lbs of batteries and electronics, and shipment is included. Obviously this isn't for everyone, but if you and/or your family or household are going through a lot of batteries and electronics, this may be a good choice for you. I'll definitely consider getting one if I end up having more than a few battery-operated toys (though I am generally uninterested in them). There are usually local search engines for finding places to recycle batteries; consider looking into it.
Next, sanitize. If its an electronic toy that no longer works or a non-electronic toy, feel free to boil the toy or put it in the 1:10 bleach/water solution mentioned earlier for an hour. Rinse and let dry. With still-working electronic toys, its better to use the soap and water method.
Is this a place where your toy
can find a peaceful afterlife? I think not.
After this point, you have a few choices with how you can commence. You can chuck the toy in the garbage (from whence it will end up in a landfill, the ocean, or an incinerator, and possibly leach harmful chemicals into the environment depending on what material its made of), you can send the toy off to be recycled, or you can give the toy to a consenting individual.
If you're going to chuck your toy in the garbage, definitely sterilize it first. Again, make sure batteries are removed and properly recycled. It's probably a good idea to seal yor toy into a bag of some sort just to make sure it doesn't potentially pose a biohazard to garbage truck workers or people working at the landfill- porous toys, even sterilized, may still contain bacteria that can be harmful.
If you're going to recycle it, there are a few options.
Sextoyrecycling.com
, you can have them send you a bag to mail the used toy in, and they will then sterilize the toy (though it's a good idea to still sterilize it first yourself, so as not to harm postal workers or anyone else who comes in contact with it before it gets to it's destination), separate the materials, and break up jelly rubber, other porous materials, and silicone which will then be formed into a new toy and coated in new silicone so as to be guaranteed sterile (
here's an overview of how their process works
).
If you're in the UK, you can use
Lovehoney's Rabbit Amnesty
program: they'll recycle your toy for you and even give you points to use in their webstore and donate 50 p to the World Land Trust for each toy sent in. To my understanding, they may accept toys from out of country but don't encourage it as shipping can be expensive and it kind of brings down the effectiveness of their eco-conscious goals.
A similar US-based option comes from
Scarlet Girl
with their
Sextainable
program: send in your used sex toy for recycling, and they'll give you $10 to use in their webstore.
The last option, giving the toy to a consenting friend, can only be done if the toy is nonporous, and still working or non electronic. Moved up to a bigger size of Njoys Pure Plug and find yourself not using the old one? Find that you haven't been using one of your silicone dildos and want it to find it a better home, where it will be loved? Ask some friends if they would be interested in taking it. Explain to them that nonporous toys can be sterilized and the non-electronic toys can even be boiled for complete sterilization. Even knowing this, some people are uncomfortable taking a toy that has been previously used, even if you've washed it with soap + water, soaked it in a bleach solution, and boiled it. Some people just aren't into that, and that's their choice.
Hopefully you find the best toy for you, and give your old ones a good afterlife, maybe even as a new toy that will be loved by someone.
I need to thank some people for their help. First and foremost, Zaac (@TransSocWrkZaac on Twitter) who sparked this post by asking me about safe disposal of toys.
Epiphora
and
Sarah
for answering my questions on Twitter, and
Ash
for pointing me in the right direction. Searah of
Early To Bed
for pointing me in the direction of Scarlet Girl's Sextainable Program, and whomever is in charge of Lovehoney's Twitter account answering my questions about their Rabbit Amnesty Program.
Some resources that I would
Highly Suggest
you take a look at:
This
blog post
from acclaimed Sex Educator Violet Blue outlines materials and chemicals that are dangerous, where they can be found, and what they can do to you. She also has links to research on Phthalates, which is something I'm going to look further into when I have more time. This post is fantastic in that it gives forth information in an easily-understood way, making it more accessible to people who aren't scientists or chemists.
Dangerous Lilly has a
post
on telling whether or not a toy contains Phthalates, and this other
post
from her talks about how Jelly Rubber toys can be dangerous. Both are fantastic and well-informed write-ups, and her post on jelly rubber gives a list of good, reputable sex toy makers who
don't
use phthalates.
Here's Early to Bed's
write up
on many different materials: what their benefits and short comings are, and how to take care of them. They're fantastic and tell you straight up in product descriptions in their webstore what materials toys are made out of and how to care for them.
I plan on editing this post as more information and links come to me, so please feel free to point me in the direction of research and useful write-ups.